PAYMENT PROCESSING SOLUTIONS FOR CANNABIS & CBD INDUSTRIES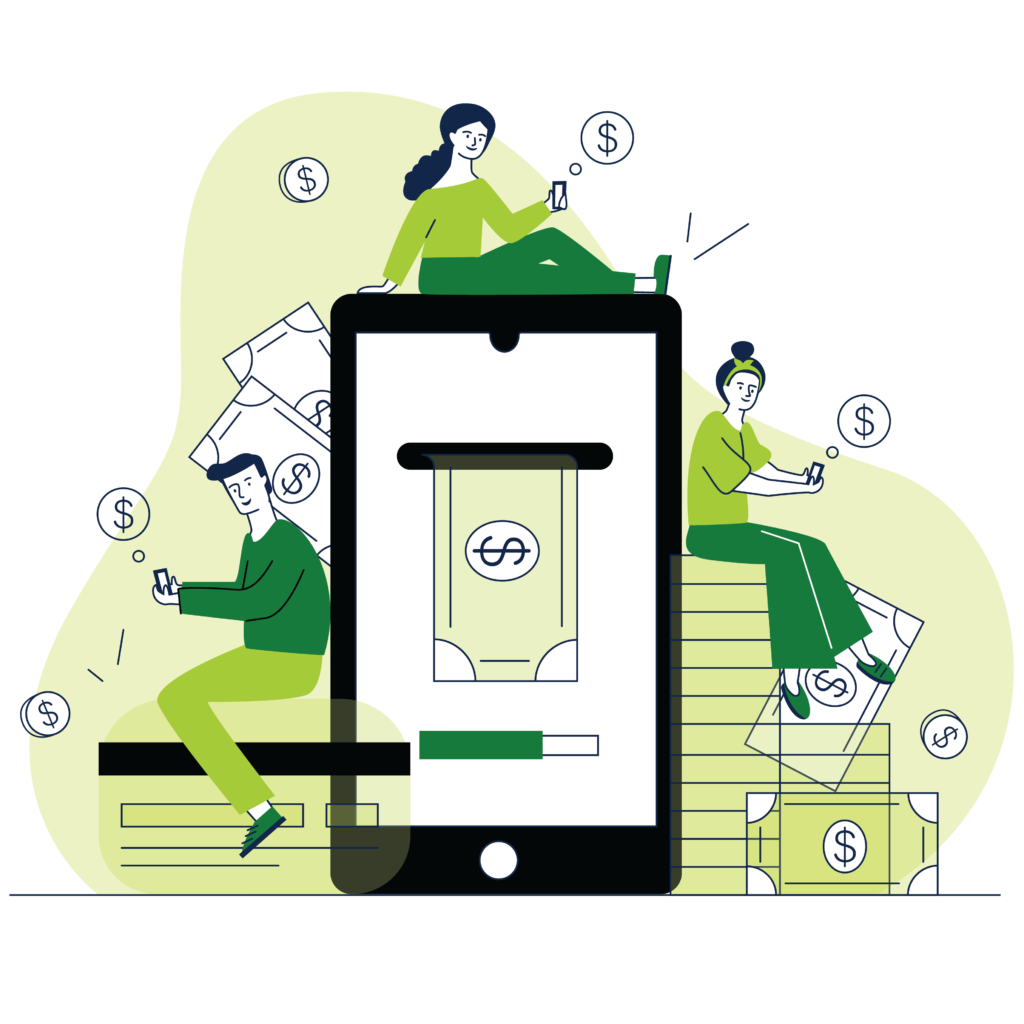 POINT OF BANKING (CASHLESS ATM)
A Point of Banking or Cashless ATM System as a form of payment processing is an ideal solution for Marijuana Dispensaries, Marijuana Growers/Wholesalers, and CBD companies alike.
We provide our clients with the tools to process PIN debit cards through our Cashless ATM system, the funds from these transactions are then electronically transferred to an account of your choice. Clients who use the product are able to circumvent the stringent CBD & Marijuana regulations and high fees associated with credit card processors by avoiding the Visa and MasterCard network.
Transaction costs are not incurred by the merchant and are typically passed on to customers in the form of a flat fee.
Traditional credit card processors charge fees based on a percentage of the cost of products and goods, while our Cashless
ATM system charges a flat transaction fee. Wholesale as well as Retail transactions can involve large amounts of money, now both wholesalers and retailers can save money by avoiding the high fees of percentage-based commissions.
For merchants currently conducting Cash Only transactions a Cashless ATM solution would glaringly decrease the risk, hassle, and stress associated with the logistics of storing and transporting tons of cash from these large transactions. Instead of receiving cash for purchases dispensary employees will receive printed receipts issued by the ATM terminal for an exact amount of store credit.
These small and sleek terminals can be set up next to a register or POS system. This not only eliminates the cash aspect
of these transactions but also saves our clients valuable space as opposed to traditional large ATMs which often run out of cash and create unnecessary time on lines for customers and foot traffic that could otherwise be directed right to the cashier.
Effectively getting your customers and retailers in and out the door with the products they came to buy is our focus and
this Cashless ATM system truly accomplishes just that, it creates a seamless experience that will ultimately help your CBD or Marijuana company increase revenue, increase profits, and grow which is our main goal.
The system will help you run your business and leads to a better overall customer service experience, is great for creating better relationships, increases continued repeat business, preferential customer treatment, and overall increased sales and average transaction size.
The registration process is fully transparent & painless, most USA based merchants are approved and terminals are set up
quickly after approval. The processing banks are fully aware of the industries these Cashless ATM's are being used for and the service has been successfully offered as an alternative payment solution for over 8 years.
We'll ensure you have enough funds to take on any projects!