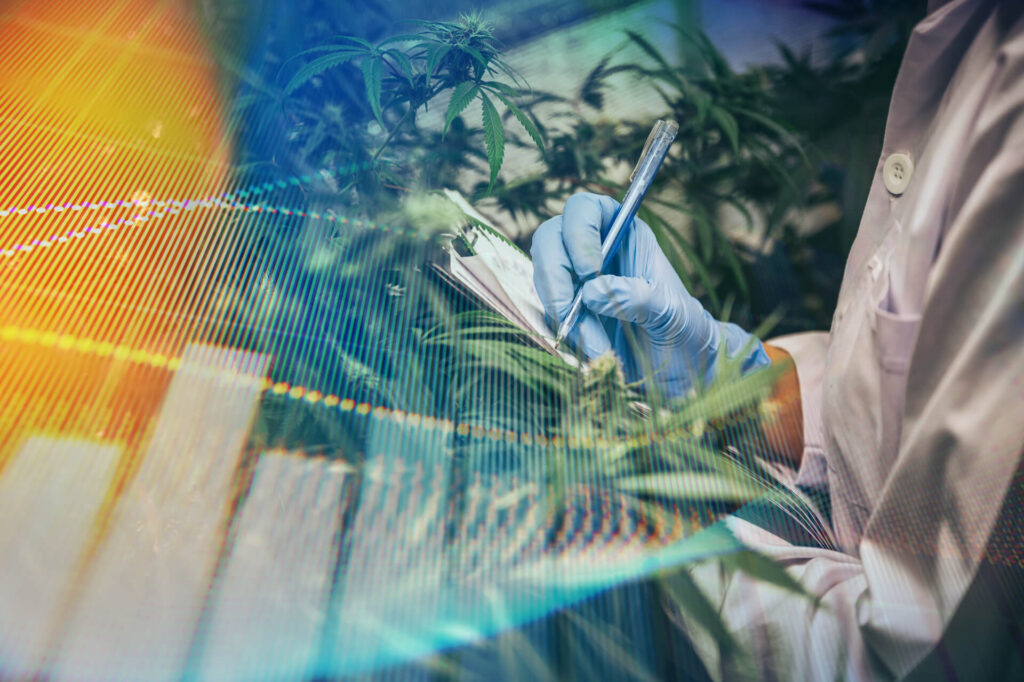 You hear about it more and more each day, that the cannabis industry is rapidly growing and becoming more popular with the legalization of marijuana. It may get you thinking that now is the perfect time to start looking into different cannabis businesses or expanding your current one, and you're right!  
To begin, you will need money. But traditional banks and lenders aren't able to provide resources because marijuana is still considered an illegal substance by the federal government. So, what's next?  
Well, you will need to begin looking into your cannabis financing options, and that's where we come in. Canna Business Resources is a full-service loan provider for the cannabis industry. We've put together a crash course on everything you need to know about cannabis financing and getting started! 
What is Cannabis Financing?
Cannabis financing is a loan that is specific to the marijuana, hemp, and CBD business industry. It provides you with the capital to pay for certain things, such as your start-up cost, overhead, equipment, real estate, hiring, and more. 
Starting or expanding on a cannabis business is not necessarily cheap, so the importance of finding a cannabis financing solution is becoming increasingly more important to cannabusinesses. In 2021 alone, Canna Business Resources was able to lend over $100 million to different types of cannabis businesses, and that number looks as though it will continue to grow.  
How to apply for Cannabis Loans
Applying for a cannabis loan can be done fairly quickly, but you will want to have information about your business readily available. Things such as your credit score, how much you are wanting to borrow, and your experience in the cannabis industry are a few.  
If you want to increase your chances of securing your funding, make sure you do things like improve your credit score, have a cannabis business plan prepared, and possibly get a co-signer if you want to increase the possibility that your loan will be approved. 
On the other hand, your cannabis loan request can also be denied. Here are some of the top reasons that your application can be denied: 
      You already have too much debt
Having too much debt can put you at a disadvantage in the application process, as it increases the risk for the lender. Make sure you are paying off any old debts that can be taken care of and checking your financials regularly. If you can lower your current debt before applying for cannabis financing, it would be a step in the right direction. 
Having a bad credit score shows the lender that you haven't necessarily been on top of your payments. Things such as late payments or missing payments on your credit history lower your credit score, and it gives the lender doubt that you will be able to repay the loan on time.  
      Your business plan isn't complete
Earlier on, we mentioned that you will need a cannabis business plan to help secure your financing. This is extremely important because it shows the lender that you are serious about your business, and you plan to run a profitable operation. If the lender is able to see value in what you are doing, there is a higher chance that they will begin working with you. 
Types of Cannabis Financing
When it comes to the different types of loans you can receive, there are a few main ones. Keep in mind, these may not be the only options, but they are some of the more popular loans Canna Business Resources works with. 
Many cannabis companies are expanding their operations to meet the growing needs of customers, and one way to do this is with more cannabis equipment. Equipment financing provides you with a cash outflow instead of incurring one large upfront payment to receive the equipment. The types of equipment that can be purchased are things like extraction equipment, kitchen equipment, HVAC, construction related to cultivation, and more.  
If you are looking to purchase new real estate or expand your current operation, cannabis real estate financing may be your best bet. We offer loans up to $15 million to help with expansion and start-up real estate costs. Whether it's cultivating or manufacturing, we have the expertise to find what you are looking for and provide sufficient funding to get the job done.  
Cannabis business loans are intended to help with any needs for your operations. This can include things such as any overhead, payment for employees, and other expenses that come with running a cannabusiness. Cannabis business loans can be a great benefit to any company that needs some extra funding to run their day to day.  
With the cannabis industry rapidly growing and becoming more popular, there has also been an increase in demand for product. To handle this increase in cannabis products going out, there are business owners looking to open up cannabis dispensaries. 
Starting a cannabis dispensary can be expensive and can take time. It is also becoming a competitive market, so businesses are looking for a leg up in the competition. A cannabis dispensary loan can do just that by providing capital to begin working on your new operation. Canna Business Resources can help with cannabis dispensary loans and make the process as simple as possible.  
Benefits of Financing with Canna Business Resources
When it comes to working with a cannabis lender, you want to make sure you are working with a trusted source. We have the expertise and knowledge not only in the lending industry, but the cannabis industry as well. Canna Business Resources is the exclusive lending partner for sites such as 420Loans and 420Property and can provide funding options from $50,000 – $15 million with interest rates that work for you. With a quick turnaround, you can get your funding and begin growing your business in no time.