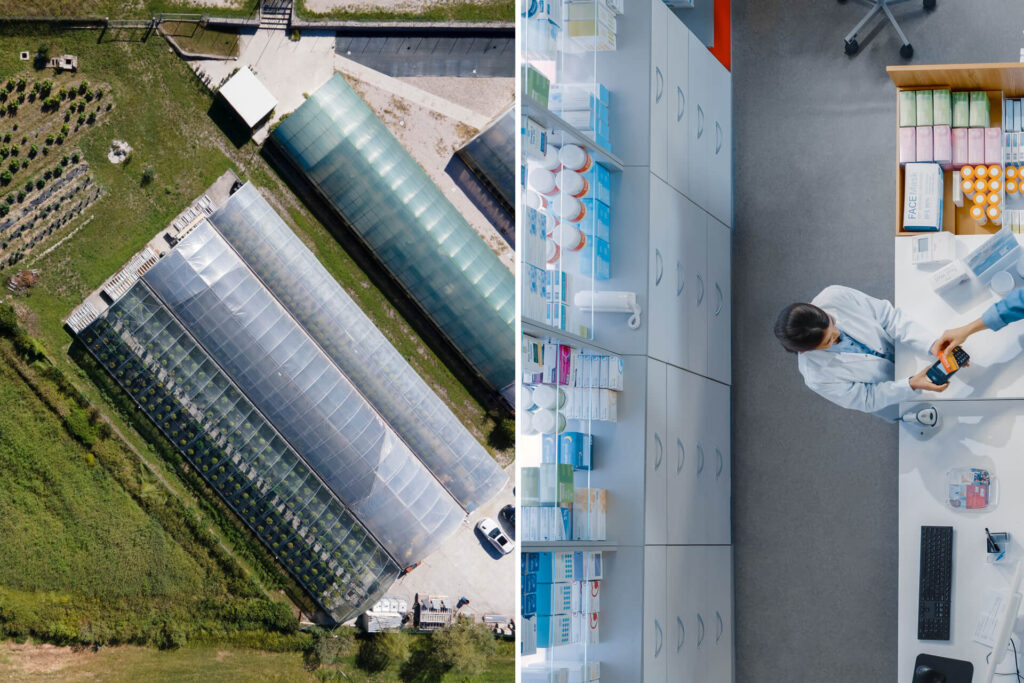 When operating a business, your main goal is to increase sales of your product and services. And if you are doing a good job of this, there will be a time when the demand for your product exceeds the supply. Now, this sounds like a good problem to have, but, if you can't keep up with you customer's demands, you will eventually begin to lose out on their business.  
One of the ways you can combat this problem is by increasing your space, expanding your current operations, or opening a new location. While this option isn't always easy, Canna Business Resources is giving cannabis businesses the financial tools to make it possible with a Cannabis Real Estate Loan.  
What is a Cannabis Real Estate Financing?
A cannabis real estate loan allows cannabis businesses to secure the funding they need to begin cultivating, processing, and distributing cannabis. If you have your cannabis licensing and qualify for a loan, there are a few different cannabis business types you can begin expanding on! 
Opening a new location or expanding on your current one will not be cheap, especially if you add in the cost of paying employees and acquiring product. A cannabis real estate loan can help ease the financial burden and get your expansion moving quicker.  
Cultivating Operations and Greenhouses

 
If you are looking to get into the cannabis cultivating industry or expand on current operations, purchasing farmland or greenhouses is a great solution. When opening a new location or expanding, remember that there are cannabis equipment financing you may need to look into, which Canna Business Resources also provides! 
If you are involved in the manufacturing side of the cannabis industry, you are also able to utilize cannabis real estate loans. The manufacturing side of cannabis means you are involved in the extraction and infusion, storing, and packing side of things.  
While there are still other types of cannabis businesses that apply for cannabis real estate loans, these are the most common ones we find. If you have questions or think your business may qualify, contact us to learn more!  
Why are Cannabis Real Estate Loans Important?
If you are in the cannabis industry already, you probably know that traditional banks and lenders do not offer loans to cannabis companies. This is because marijuana is still an illegal drug at the federal level, which means there is risk involved for the lender. One of the ways the cannabis industry has found a solution to this is by working with cannabis lenders who can provide the financial solutions that cannabis businesses are looking for.  
Without cannabis lenders, the industry would most likely have difficulty securing financing, which would slow the growth of the cannabis market. Cannabis real estate loans are just one of the options, along other things such as cannabis equipment financing, dispensaries loans, and more.  
How does Cannabis Real Estate Financing Work?
To qualify for a cannabis real estate loan, there are a few different steps you will need to take. Your cannabis loan's specific features will depend on a few factors. For example, how much money are you contributing to buying the property? As well as if you have a record of success as a licensed cannabis business owner. Below is a quick outline of how the process works. 
Reach out to Canna Business Resources and get a Free Consultation

 

Apply for a Cannabis Real Estate Loan

 

Preliminary Review to Establish Initial Credit Profile

 
Leverage Expansive Portfolio to Understand the Credit

 

Receive Funding

 
If you have questions about the process, we highly suggest you start at step one and reach out. Once we understand what you are looking for, we will draw up a solution that works best with your budget and business needs.  
Our Partnership With 420Property
Canna Business Resources is proud to work on cannabis real estate loans with 420Property. They are the world's largest cannabis and hemp marketplace dedicated to real estate and provide different business listings on their website. 420Property's main goal is to eliminate the challenges of finding real estate for cannabis companies. Working together, 420Property and Canna Business Resources is helping to grow the industry and provide not only easily accessible real estate listings but provide funding and different financing solutions once you've found the perfect spot.