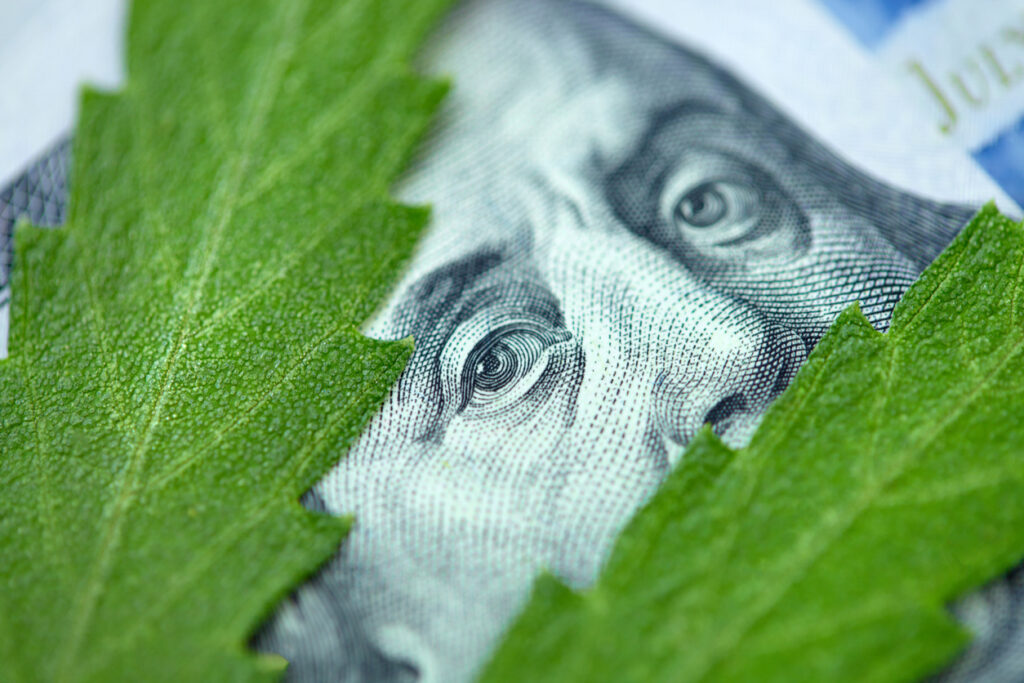 In 2021, cannabis mergers and acquisition in the industry totaled $10.1 billion in value across 209 transactions in the United States alone. Both of those figures exceeded the amounts and dollar values in 2019 and 2020.
In addition, natural industry consolidation is fully underway, as is investor pressure on public MSOs to increase cannabis sales and expand markets.
On March 23rd, Cresco Labs become the market leader in cannabis with the acquisition of Columbia Care. The graphic below illustrates the enormity of this deal, and reflects the large number of historical transactions leading to this effective industry consolidation. As a result, Cresco becomes the largest multi-state operator (MSO) by pro forma revenue ($1.4B), with a footprint of over 130 stores in eighteen U.S. markets, among many other significant milestones and market shaping elements brought to light by this transaction.
What are the factors driving the surge in activity in the cannabis industry?
Key markets are incredibly competitive, and operators are looking for new and innovative ways to achieve scale in these markets. An acquisition vertically or horizontally can provide pricing or cost scale as operators grow their cannabis business.
We are seeing valuations on the equity side really start to normalize and in order to maximize equity valuations operators should consider enlarging their cash flow base.
As some of the key markets become saturated and growth slows from double digits to single digits, consolidation is a key strategy to expand operating margins.
What segments of the market will be most affected in 2022? According to Net Frontier Data, in 2021 the cultivation segment comprised 83% of the total M&A activity as MSOs looked to scale their operations in key toehold states. However, we believe that in 2022 branded products and manufacturing companies will be the most desirable candidates as well as successful retail brands in key markets.
2021 Cannabis Mergers and Acquisitions by Market Sector
As you can see, most of the cannabis mergers and acquisitions took place in the cultivation and retail space, also considered plant-touching cannabis companies. With such a hot start for legal cannabis and the cannabis market in 2022, we don't believe this trend will slow down.
How can CBR help you navigate this quickly changing and dynamic market? 
Canna Business Resources is ready to offer its borrower clients financing term sheets to secure an acquisition. CBR has more than ten years of experience financing cannabis acquisitions – big and small – in the cannabis space. Our operating partner experts have participated in hundreds of acquisitions in the cannabis sector and know what it takes to successfully consummate an M&A transaction.
At CBR, we underwrite both companies – the acquirer and the target – to produce the most effective and customized financing solution for our partners. We can even assist in the evaluation of the target, a unique value-added service that no other lender can provide.
Since inception, CBR has completed over $30 million of acquisition financing and we expect that number to double by the end of this year.
In order to begin the process, submit your application with the acquisition notes. We will underwrite a term sheet in one day and provide you the ne negotiation leverage you need to go to the negotiating table.
Prepare yourself for rapid growth. Get a CBR term sheet.