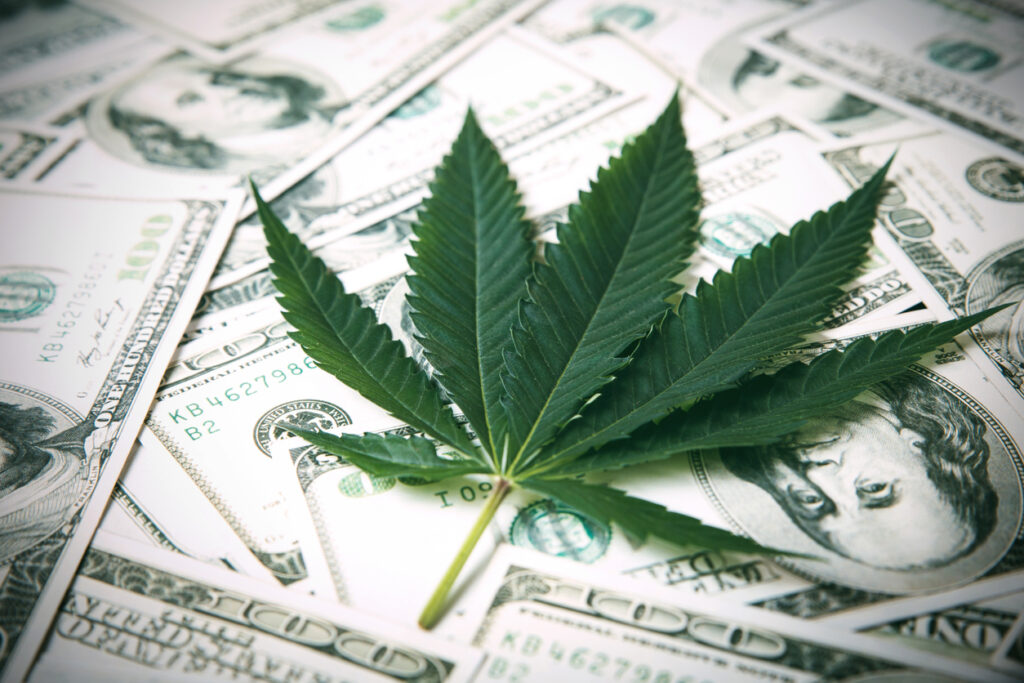 If you're in the legal cannabis industry and looking to expand your operations, you've most likely researched your options and understand that it may be difficult. Because traditional banks won't offer loans to cannabis companies, there is a growing need for dispensaries and CBD businesses to reach out to cannabis lenders. 
 A cannabis lender, like Canna Business Resources, can make sure you get the amount you need with loan options that fit your business. Below, we will help you navigate the difficulties and help you understand the steps in applying for a cannabis loan.  
What is a Cannabis Loan?
Unlike traditional loans, a cannabis loan is given to businesses in the cannabis industry. It is specific to cannabis businesses and can be used to purchase things like equipment, real estate loans, and more.  
Since traditional banks aren't able to give loans to cannabusinesses, most companies work with cannabis lenders to secure the funding they need. The cost of operating, expanding, or starting a new cannabis company can be expensive, so securing a cannabis business loan can make a huge difference. 
Steps to Receiving a Cannabis Loan
At Canna Business resources, our goal is to make cannabis funding available to you while catering to your specific needs. To make things a little easier, we've gone ahead and provided a quick outline of how the process of applying for a cannabis loan works.  
             Things such as credit score, current debts, tax documents, are examples of some of the financial documents you will need. It is also good to have a business plan ready. If you are able to have these items ready before speaking with a cannabis lender, it may help speed the application process up and show the lender you are ready to get to work. 
      Start a conversation with Canna Business Resources
The next step is easy! Once you have all your information gathered, just reach out to Canna Business Resources, or schedule a free consultation with one of our experts. We will be able to provide you with bespoke financing that fits your needs. 
      Submit your documentation
After working with Canna Business Resources, you should have a good idea of what you are looking for. The next step will be to submit your documents and we will begin working on your approval. This should only take around two days before we know if your cannabis business qualifies for a cannabis loan.  
      Receive your cannabis loan approval
The last step in the process is receiving your cannabis loan! You are now able to use the capital you receive on any business expenses you need. From cannabis equipment to paying employees, the money is yours to use as you need.  
How Difficult is it to Qualify for a Cannabis Loan?
Acquiring any kind of loan can be difficult to find, but it gets even tougher when you're a cannabis business. According to NCSL, there are only about 18 states that have legalized recreational marijuana, and as it stands, marijuana is still considered an illegal substance by the federal government. Owning or starting a cannabis business comes with heightened risk, and so there are a few more hurdles to jump through.  
First and foremost, you need to make sure you have all of the required license to operate and run your cannabis business. Without this, the ability to receive a cannabis loan is nearly impossible. You will also want to be up to date on all the state laws and any changes that are being made to them. 
Once you have your license and documentation ready, there is still no guarantee that you will receive the loan. There are certain criteria that a business needs to hit, and you can get more information on this by speaking to one of our expert representatives.  
How Much Money can I Borrow for my Cannabis Business?
When it comes to cannabis loans, make sure you talk with your lender and understand how much you need. Starting your own cannabis business or expanding on your current one isn't cheap, and the more prepared you are, the better off you are.  
At Canna Business Resources, we have the ability to lend as little as $50,000 or up to as high as $15 million. With such a wide range of cannabis loans, we are bound to find something within your range. Contact us to learn more financing options and get started on your application for a cannabis loan today!