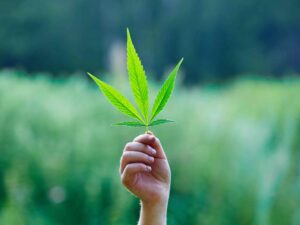 Cannabis businesses have many options for expanding, including moving into other states where medical or recreational cannabis has been legalized. This can present a range of challenges, such as securing merchant services and complying with rules and regulations.
Expansion also requires funding assistance in most cases. Although dispensaries are often cash operations, that doesn't necessarily mean you have money lying around to open a new location. 
If you're interested in setting up shop in Nevada, you might need Nevada cannabis loans. Here's what you need to know before moving forward with your expansion.
Understanding the Nevada Cannabis Market
It's not hard to come up with reasons to expand your cannabis business to Nevada. In the 12 months between March 2022 and 2023, the Las Vegas Convention and Visitors Authority estimates there were over 40 million visitors, signaling a return to near prepandemic numbers.
That's in addition to a resident population of nearly 3 million in the Las Vegas metro area, which is a hefty market for any business to tap into. When you consider that Nevada law allows both residents and visitors to purchase recreational marijuana, you can see why it's a draw for cultivators and dispensaries alike.
What Can Cannabis Loans in Nevada Be Used For?
As a cannabis business owner, you no doubt understand how difficult it can be to secure dispensary loans or other forms of financing. This is where Canna Business Resources comes in, with full-service business solutions, including:
Working capital

Cannabis dispensary loans

 

Equipment financing

 

Commercial real estate financing

 

Accounts receivable (AR)/invoice line of credit
Funding is essential for growing your business and expanding to new markets. You may need working capital, preferably without collateral requirements, to keep your operation running while expansion is underway. Whether you're in cultivation, manufacturing or distribution (or all of the above), you might need new and specialized equipment.
You'll also need to purchase or lease a facility, whether it's a warehouse or retail space. Additionally, you could trade on unpaid invoices (and anticipated income) to get money now. With financing options available, it's easier to see a pathway to expansion in Nevada.
What You Need to Know About
Nevada Cannabis Loans
Before you solidify your expansion plans, you need to know a few things about the legal landscape, licensing, banking services and application process for a cannabis business loan. Preparation will help ensure success when you move into a new marketplace.
Nevada's Cannabis Legal Landscape
In 2001, Nevada became one of the earliest states to legalize marijuana for medical use, although recreational marijuana didn't become legal until 2017. 
Today, residents and visitors to Nevada age 21 and over may legally purchase, possess and consume retail cannabis, with possession limits of 1 ounce of cannabis or one-eighth of an ounce of concentrate per person. Cannabis establishments in the state are licensed and controlled by the Cannabis Compliance Board (CCB).
Nevada Cannabis Licensing
The Nevada Cannabis Compliance Board is responsible for issuing cannabis licenses for:
Cultivation facilities

Distributors

Product manufacturing facilities

Testing facilities/labs

Retail stores/dispensaries
More recently, cannabis consumption lounges were added to the list. 
You can apply for a license during open application periods, and the best way to remain informed about application periods, public meetings, public documents and notices is to subscribe to the CCB. 
Licenses are allocated to different jurisdictions in limited quantities, so you'll have to ensure there are remaining licenses in the locations you're interested in.
Banking Services
Like most states, Nevada isn't doesn't offer a smorgasbord of financing for cannabis businesses. 
Despite federal legalization of hemp cannabis by the 2018 Farm Bill, not to mention state-led legalization efforts, marijuana remains a federally controlled substance. This creates risk for typical lenders, resulting in many banks refusing to extend merchant services or loans to cannabis businesses.
For this reason, you need a cannabis lender that offers a range of banking solutions, from credit card processing and cashless ATM transactions to loans that help businesses grow and expand. 
Contact Canna Business Resources to learn more about the innovative, full-service banking solutions available to established cannabis businesses.
Application Process
Once you've done market research and fleshed out your plan for business expansion, it's time to start looking for suitable financing. Applying for cannabis loans with Canna Business Resources is easy.
All you have to do to get started is enter contact information, including your name, email and phone number, along with the following business and financial data:
How long you've been in business

Average monthly revenue

Amount you need

Credit score
If you need to know more about the available financing solutions before you apply, you can book an appointment for a free consultation.
Pros of Nevada Cannabis Business
During the fiscal year from July 1, 2017, to June 30, 2018, taxable cannabis sales in Nevada totaled about $529 million. That number rose to $639 million by fiscal 2019. In 2020, sales reached over $684 million.
Sales for fiscal 2021 jumped dramatically to just over $1 billion, while 2022 saw a slight decrease to $965 million, and both figures were likely linked to the trajectory of the COVID-19 pandemic. In other words, they were flukes.
Since recreational marijuana was legalized in 2017, the state has seen steady increases in sales year over year (excluding 2022), signaling a strong market for retailers. Perhaps more importantly, 2023 sales are predicted to surpass 2022.
Don't forget that Las Vegas is a popular destination. Consumers travel from all over the world to enjoy leisure activities in the so-called Sin City. 
As of 2022, new regulations have opened the door for cannabis consumption lounges as well as looser restrictions for social equity applicants with nonviolent cannabis arrests or convictions in their past. If you can find a niche, opportunities to reach new customers abound in this lucky locale.
Cons of Nevada Cannabis Business
Nevada has over 100 licensed medical or recreational dispensaries, with the largest concentration in Las Vegas and surrounding unincorporated areas of Clark County. This is also the region with the highest concentration of sales in fiscal 2022.
In other words, the marketplace isn't without competition. But steady increases in sales over the years prove that there is a growing cannabis market, which you can take advantage of when you expand your business to the Silver State. Although licensing fees are high, so are opportunities for sales and profits.
A more immediate concern is finding a suitable banking solution to facilitate your move. With the assistance of Canna Business Resources, you can apply quickly and start enjoying a range of financial solutions.
Nevada Is a Great Option for Expansion
If you're looking to expand your cannabis business, Nevada offers opportunities for growth, thanks to an expansive consumer market, favorable regulations and burgeoning annual sales. With the right Nevada cannabis loans, you can quickly move into a new market and make a splash.
Frequently Asked Questions
How much do dispensary owners make in Nevada?
Dispensary earnings vary widely, but if you consider that there are about 100 dispensaries in the state and the taxable income for 2022 amounted to about $965 million, you could extrapolate an average of over $9 million per dispensary.
As an owner, you could reasonably expect to pay yourself a salary of 10% to 15% of business income, which would amount to anywhere from just under $1 million to nearly $1.5 million. These numbers assume all businesses earn the same amount and don't account for expenses, taxes and other factors.
What is the outlook for the cannabis market in Nevada?
Between fiscal 2017 and 2020, cannabis sales in Nevada increased steadily, with a major jump in 2021 and a slight decrease in 2022, likely related to the pandemic. Sales for 2023 are predicted to return to an upward trajectory.
How much does it cost to get a cannabis license in Nevada?
Applying for a license will set you back $5,000, and if you're approved, you'll pay an initial retail license fee of $20,000, followed by $6,600 renewal fees annually.