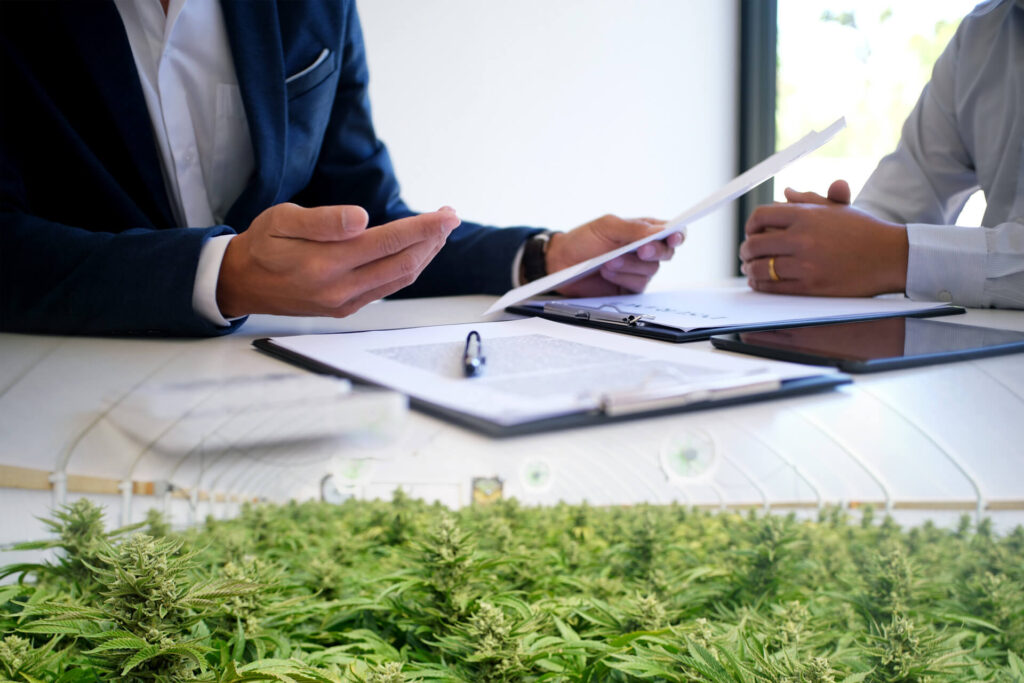 Cannabis in New York – everyone wants in, but operators need to navigate the state's complex regulatory structure and develop business plans to thrive in an ultra-competitive market.
As we head into this Memorial Day weekend of 2022, the east coast is preparing for its historical jaunt to the beaches. But what of the cannabis opportunity for New Yorkers?
More than a year after marijuana use was legalized for all adults in New York, there's still a long way to go before the state's cannabis industry is in full swing. Regulators in the Cannabis Control Board (CCB) and Office of Cannabis Management (OCM) are often asked when it will become possible to walk into a New York dispensary to buy cannabis and cannabis products.
When Will Cannabis Dispensaries Come to New York?
We are getting closer. Timelines now say that some of the first cannabis dispensaries in New York could be allowed to open their doors sometime around spring 2023. That seems like a long way off, but for the cannabis industry, 2023 is right around the corner.
Cultivators have to plan ahead – it takes up to six months (or more) for cannabis cultivators to generate revenue dollar one from planting seeds in the ground. From there, raw materials are consumed by manufacturers to create value add products such as vape cartridges, concentrates, resins, edibles and the like, such additional process can add a further three months to the timeline just to get products to consumers and patients.
That means operators in the licensing process must line up their working capital today to prepare for a surge of demand next spring.
For all of that, Canna Business Resources is focusing on several specific areas to help cannabis operators get ready for launch in New York.
Tips to Prepare for the Cannabis Launch in New York
The process of creating value added products and getting them to market is daunting for manufacturers in a highly regulated market. The New York market is bound to be supply constrained and that means manufacturers can be a bottleneck, or they can be a resource. Having the right amount of working capital to launch a thriving and critical part of the supply chain is a major focus of Canna Business Resources.
There will not be enough cannabis retailers to serve the New York population. Canna Business Resources is committed to partnering with dispensary owners to finance their grand openings to make sure shelves are stocked properly and there is enough supply in inventory to make it through an expected surge in demand.
Massive amounts of working capital will be needed to bring much needed high quality flower to the market, including many upstarts that will need financing to provide marijuana flower to the regulated New York market on a timely basis.
Canna Business Resources Focus on Social Equity
The cannabis legalization bill that passed last spring, the Marijuana Regulation and Taxation Act (MRTA), included a goal to issue 50 percent of licenses to "social equity applicants," as well as stipulations to give material support and training to help those applicants succeed.
The category of social equity written into the bill is broad: it includes communities disproportionately impacted by the enforcement of cannabis prohibition, as well as those who qualify as a minority- or women-owned businesses, distressed farmers, or service-disabled veterans. Lawmakers have proposed bills to include other groups, including trans, nonbinary, lesbian, gay and bisexual individuals.
The state has also implemented a $200 million public-private social equity fund to help finance these social equity entrepreneurs, but the process for application and receipt of funds is daunting and time consuming.
Canna Business Resources in New York
Canna Business Resources has dedicated nearly $30 million to fund social equity license entrepreneurs in New York State and is ready to begin funding immediately to prepare for New York's monstrous cannabis marketplace. Canna Business Resources has prepared to evaluate, underwrite and fund these entrepreneurs immediately to catalyze growth. Canna Business Resources is currently seeking to help with New York cannabis financing.
Don't be left out in the cold when the New York market takes off. Contact Canna Business Resources today to see how we can help you set your business up for long term growth.