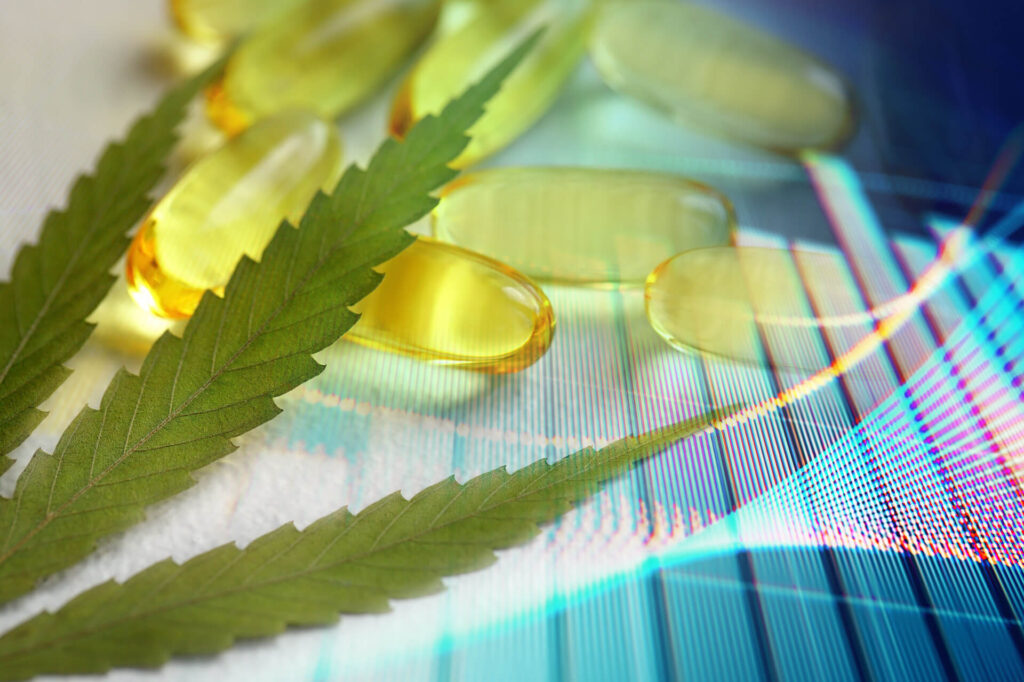 Being a lender in the cannabis business, we see trends and understand how the cannabis market is growing. With more states allowing the legalization of marijuana, business owners are expanding and more cannabis businesses are being started. This increases the need for cannabusiness funding. 
Cannabusiness, a term that combines cannabis and business, is a company that has anything to do with the marijuana or hemp industry. This could be a business, like a dispensary, selling cannabis product, or even a company that packages marijuana. As demand for the product increases, cannabusinesses will continue to pop-up over the U.S. 
Cannabusinesses on the Rise
When we talk about cannabusinesses being on the rise in the U.S., we don't just mean dispensaries. There are plenty of new opportunities when it comes to cannabusinesses. Not only that, but the profits being made off cannabis are increasing, with over $25 billion in sales in 2021.  
There are many types of cannabusinesses that are often grouped into two categories. Plant-touching and ancillary companies. The plant-touching can include companies that cultivate, manufacture, or sell cannabis directly. Ancillary companies, those who provide support to the cannabis industry, consist of those that package, provide equipment, construction, or security.   
Cannabis Continues to be Legalized
According to MJBizDaily, at the end of 2021 there were 39 states that have legalized the use of medical marijuana. 
 As for recreational use of marijuana, Colorado and Washington were first on the scene in 2012. Since then, there have been 16 more states added. The states that have both legal medical and recreational marijuana are Alaska, Arizona, California, Colorado, Connecticut, Illinois, Maine, Massachusetts, Michigan, Montana, New Jersey, New Mexico, New York, Nevada, Oregon, Vermont, Virginia, and Washington.  
Even in states where cannabis isn't legal, there are organized actions being taken by many groups to decriminalize marijuana, which should only increase opportunities for cannabis businesses in the future.  
Cannabusiness Funding fills a Gap
As you can see, the number of canna businesses will continue to grow as the industry becomes more accepted within each state. The problem that a lot of startup companies will have, though, is that traditional financial institutions aren't handing out cannabis loans. Because Marijuana is considered a Schedule 1 drug by the federal government, many traditional banks are unwilling to fund canna businesses.  
Therefore, cannabis lenders, like Canna Business Resources, fills a gap. Starting up a company is not easy, and when you don't have access to funding or lenders, it only makes it more difficult. We work with you to get cannabis business loans and help get your story going.  
Cannabusiness Funding with CBR
Over the years, we have had the pleasure of doing business with a lot of cannabis companies, and in 2021 we were able to provide over $100M in funding for cannabusinesses.  
Applying for a loan is easy, and we can provide amounts that range from $100,000 – $15 million in as little as a few days. Our main focus is the cannabis industry, and we have the knowledge to walk you through all of your options and choose what plan works best for you. Don't fall behind. The cannabis market will continue to grow in the coming years. Whether you are looking to expand your current operations or begin a new canna business, getting additional funding is a key component for the scalability of your business.