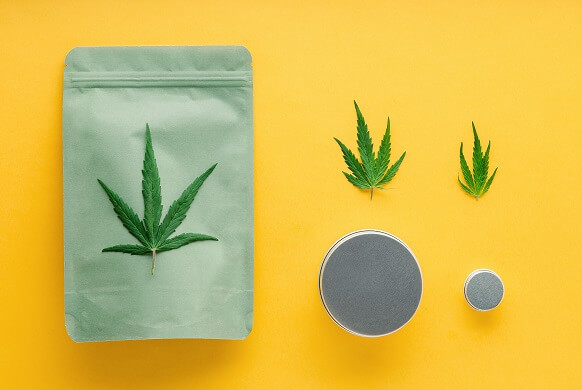 As the cannabis industry in the United States continues to grow at a rapid pace with new markets coming on-line, wholesale prices for flower and related products have fluctuated significantly in the last year. Canna Business Resources expects more price volatility in the coming weeks and months and has solutions for operators to hedge themselves against market factors out of their control.
Cannabis Wholesale
According to Cannabis Benchmarks, the US Spot Index for wholesale flower reached $1,248 per pound (volume weighted average United States wholesale cannabis). This figure represented a 1% decline from the prior week, but a massive 21% decline from the prior year period. Cannabis Benchmarks predicts that the wholesale prices will further decline to $1,225 per pound by the end of this year, with some uptick during the summer months and then further falling off in pricing towards the end of the year. Indoor cultivation accounts for 60% of the total with outdoor just 11%.
With six-month lead times for wholesale cultivators from planting to revenue, wholesale marijuana growers must be vigilant in how they approach expense management during the harvesting period. Cannabis cultivators must conserve and maintain adequate working capital to manage cash flows during the waiting period but importantly they must also lock in a price per pound that makes sense.
From a pricing perspective, some markets are more robust than others.  For example, weighted average wholesale prices were $799 per pound in California, a market that is still reeling and recovering from a difficult last twelve months, while prices were $3,353 per pound in Illinois, the highest prices in the country.
Canna Business Resources has the tools to help cultivators manage these volatile price discrepancies. CBR's experienced underwriting team has successfully financed more than $25 million in cultivation working capital in the last year and are on pace to double that in the coming year, financing deals in nearly every regulated cannabis market in the United States.
Canna Business Resources can offer the following advice to cultivators navigating these challenging circumstances.
Cannabis Cultivating Advice
1.   Lock in a current price
Odds are that prices in your market are going to drop in the coming six to twelve months. If you are capitalizing on a recent demand uptrend, so are other growers. Lock in your price with a hard commitment contract from your customers.
2.   Obtain enough working capital.
Put together financial statements that accurately predict your working capital needs while you wait for payments from your customers. This factor is one of the most overlooked – yet most important – operational mistakes that Canna Business Resources underwriters observe.
3.   Meet timelines and targets. 
In agriculture, not everything is straightforward. But having the appropriate team in place that can meet operational targets is crucial to the success of a grow operation in a critical period of time.
Canna Business Resources recommends that cultivators should obtain financing for at least 9 months of working capital necessary to successfully see their business through the grow and pricing periods for cannabis cultivators. The company's underwriting team can analyze nearly every type of cultivation business – from indoor, outdoor, and industrial greenhouse facilities – in nearly every market.
Operators must have adequate and efficient financing in place to weather the waiting period – contact Canna Business Resources today to see how we can help you set your business up for long term growth.