Everything You Need to Know About Starting Up a Cannabis Business
For a while now, the legal cannabis industry has been growing and reaching new heights each year. This may have some individuals eager to join the market and take advantage of the booming business. If you are one of those individuals, we've put together a few things you should consider before starting your own cannabis business and a general process you will need to follow.
What types of cannabis businesses can I start?
As someone who may be new to the legal marijuana industry, you may be thinking that dispensaries and selling cannabis products are the only option when starting a new cannabis business, but there are plenty more. While cannabis dispensaries are one of the more popular options, there are also:
Breeders
Cultivators
Manufacturers or Processor
Transportation
Ancillary Companies
You will also need to know if you are handling medical marijuana or recreational marijuana, as there may be different laws or regulations around each one.
While we've only touched on a few of the different types of cannabis business, you can see that there is so much more to the cannabis industry than just the sale of the product. Make sure you take the time to find the right type of business that will play to your strengths.
Cannabis Start Up Costs
Let's be honest, starting a new cannabis business is not cheap, but that shouldn't scare you away from starting your dream. According to The National Cannabis Industry Association, starting a new dispensary can cost anywhere from $250,000-$750,000. Not only do you have to think about paying for your company's overhead and worker salary, but there will also be expenses in obtaining license and any legal fees that come with that process.
Keep in mind, there are many factors that can play a part in the cost of starting a cannabis business and depending on what type of business you go into, the price could vary. You will also need to understand that each state may have it's own laws and regulations, which could factor into the price of starting your business.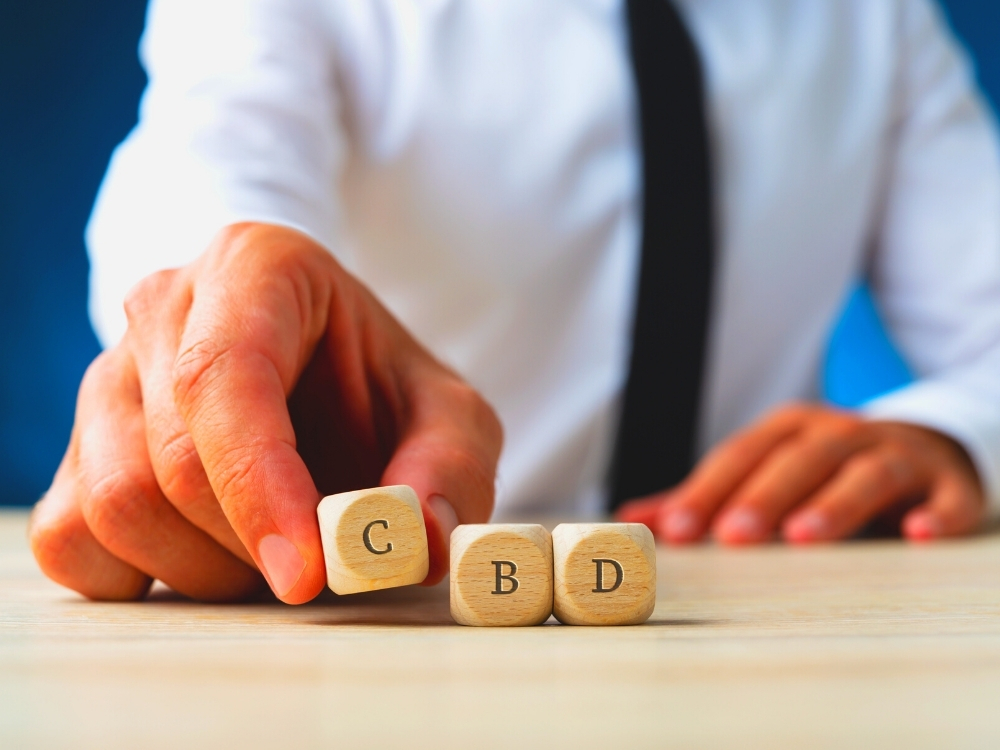 How To Start a Cannabis Business or Cannabis Startup
CBD industry is the burning career choice in the present era with so many possibilities. So, to start your own set of businesses in the cannabis industry, consider these steps to go on a long way of success.
Know your Interested Market
Cannabis businesses are available in all shapes and sizes, and the first step you must take is to decide the size and type of your business.
After fulfilling this aspect, you must know that the marijuana business requirements are up from the other businesses that require a fairly basic set of rules. The cannabis laws vary from state to state, and there is the possibility that marijuana is legal in one state and drastically illegal in a neighboring state. You need to spend much time researching and understanding the state and federal rules related to the marijuana business.
Prepare Your Detailed Cannabis Business Plan
After you have decided your area of interest and understood the basic laws for the marijuana business, now it's time to prepare a comprehensive business plan. The marijuana industry is a strictly regulated business, and you need to be a bit detailed while preparing a cannabis business plan.
Understand your state laws a bit more carefully, collect all the information from authentic resources from starting the business, target the audience, and follow the regulations. The laws related to the cannabis industry change more apparent, so keep a closer eye on each fluctuation. Make a plan that includes:
Your investment and expected revenue
You're Marketing Move
Know your competitors and how to Keep your distinctions
Decide about your suppliers.
Get services of legal counsel to keep things streamlined.
Once you have prepared all these, now move to the next step.
Register Your Unique Business Name and Entity
Due to federal restrictions, big businesses are not coming up much into the cannabis industry, and it is the ideal stage for small and local businesses to establish and flourish.
Either small or big, a business needs a proper entity, so choose the right one for your cannabis business. Either you choose LLC or corporation, your business entity affects the taxes you pay and the level of risk you're exposed to. These entities protect the owners from personal liability.
Once you come up with the perfect cannabis company name, check the availability of a specific name for your business and register your business name for a fixed amount of time by paying a small fee.
Register Your Cannabis Business and Get Licensed
Every state designed its own set of laws. That is why business permits, cannabis licenses, and registration practices will be required depending on the state/area you want to start your marijuana business. Before setting on any business, either it's cannabis or conventional type, set your perk of rules to make things vigilant for long.
Do proper research and better contact the legal professional to know and understand the regulations to register your business and get the license. Acquire all the important documentation, license, and other regulatory bodies necessary to set up your marijuana business legally.
Some states have introduced registration portals to licensing marijuana businesses and website designing for the marijuana business to run it virtually.
The marijuana business is allowed under strict rules; even the dispensaries and retailers have to follow some rules and regulations. After the registration, your business is clear to take a start and boom in the specific state.
Make your Business Tax-filer
To register your marijuana business to pay taxes will be different in different states. However, in each state, Employer Identification Number or, in some states, business tax I.D. The number is necessary to apply for your marijuana business.
The business owner can apply for an Employer Identification Number online from the IRS directly and gets the approval in no time. Your EIN is mandatory to open a business bank account or apply for business funding. Also, this number is essential while you are paying payroll and income tax for your marijuana business.
Get Finance for your Cannabis Business
Your business needs finance, and the cannabis business application process is more demanding in this aspect as compared to other typical kinds of businesses. Every new entrepreneur must be pre-planned about the business.
The cannabis business has more expenses. To cover these, you must look for cannabis business funding to start and finance your business, which might not be possible without creating a detailed cannabis business plan. Furthermore, any investor or lender you might ask for financing will first prefer to see your entire business plan to figure out the effectiveness of this business strategy to turn a profit.
At the start, you may need an application and licensing fees, and later, regular equipment, marketing, and startup costs will be there. And once the business has started, taxes, maintenance, and depreciation costs are sheer need.
Finding small business loans will be another hard-to-go thing. There is a lack of small business financing for this business as the cannabis business is still not legal federally.
Most of the banks offering small business loans are operating on a national scale and come under federal regulations that make the lending for cannabis business a big "NO". The laws are stringent, and these banks can't take the risk of financing federally illegal activities.
To fill up this huge gap, to some extent, the alternative lenders are providing small business loans for marijuana businesses and financing all types of canna-businesses.
As new to the cannabis business, you must be aware of all the obstacles lying in the way to be a successful marijuana entrepreneur.
The Bottom Line
The cannabis industry is in its initial stages and the growth is showing a shiny future for it. So investing in the marijuana business will be a wise idea. However, all of the above, the vital thing is pre-planning and knowing and understanding all aspects of this business.
Must look into all the pros and cons of starting the cannabis business. This is one most complex and restrictive industry and laws are stringent in some states along with costs, financing struggles, and regulatory burdens. Don't go blank without knowing how to start a cannabis company.
So, think twice about all the complexities. It will help you make a better decision. Once you have decided, follow up on all the above-mentioned steps to prolong progress. Rest assured with your decisions and dedication.