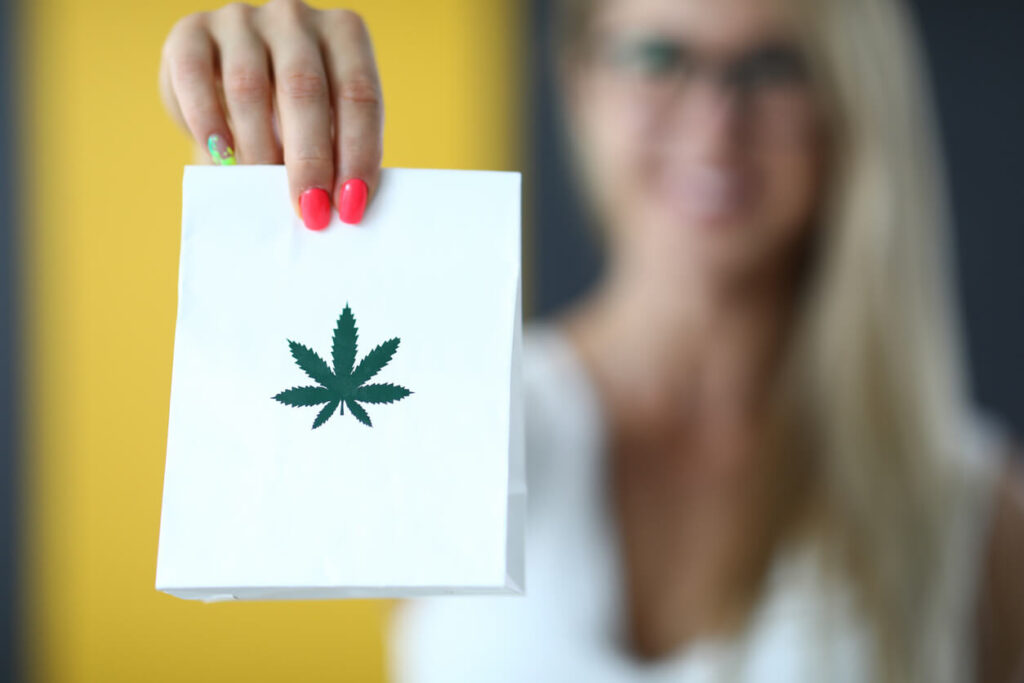 The more time we spend at home, the better, right? Almost everything these days has a delivery service. From your groceries, meals, to anything you can find on Amazon. Industries have adapted to this new style of living and it's no different for the marijuana industry. In the United States, there are a few states that allow for cannabis delivery and new cannabis delivery services are popping up. But what are they? And what can you do to get in the game? 
What are Cannabis Delivery Services?
Cannabis delivery services are companies that deliver marijuana products right to your door from a dispensary. Think of them like DoorDash or GrubHub, but for cannabis products. Cannabis delivery services help you get back time in your day by not having to travel to your nearest dispensary and can be efficient for people who don't have enough time in their day! 
Where can I Start a Cannabis Delivery Service?
As recreational marijuana is becoming legalized, the rise in these cannabis delivery services is bound to increase. As it currently stands, there are only six states that allow adult-use recreational marijuana delivery. So, these states would be the best place to start, or at least begin researching the industry.  
California, Oregon, Maine, Nevada, Massachusetts, Michigan 
I know that's not a lot of opportunities to get in the business, but there is another option. Medical marijuana delivery has a few more states where you can begin. While recreational marijuana delivery is only allowed in 6 states, medical marijuana delivery is available in 12 states. In addition to the states above, medical marijuana delivery services can operate in –  
Arizona, Florida, Maryland, New Mexico, New Jersey, North Dakota  
How to Start a Cannabis Delivery Service
Now that we've talked about what a cannabis delivery service is, its time to get started on organizing your own cannabis delivery company! The steps to creating a cannabis delivery service are similar to if you were starting a dispensary or other cannabis company, but we've laid out some of the main things you will want to prepare for.  
Build a cannabis business plan

 
You've probably heard us talk about this cannabis business plan before, but that's because it is extremely important. Having a good business plan shows lenders that you are serious about your venture, and it also helps you stay organized and stick to a plan! Make sure that your business plan will prove to the lenders that your company will be profitable.  
Make sure you are licensed and understand the laws

 
This is another step you can not miss. Because cannabis delivery services are not yet legal everywhere recreational marijuana is legal, it can be difficult to keep track of. Make sure you understand the laws in your state, as well as the surrounding states.  
Breaking the law could result in fines, or worse. Take the time to do your research and pick a location where there is opportunity for cannabis delivery.  
Know what you need for equipment and delivery service

 
Before you get started, you will need to know what types of vehicles you need for the cannabis delivery service, as well as understanding the logistics of how to deliver the product. It may not be the best idea to purchase vehicles with branding, so that the customers using your service can discreetly place their orders and get them delivered. Having a branded car could also increase the risk of theft and put your drivers in dangerous situations.  
Part of understanding what you will need for your business comes with providing a detailed business plan. So, make sure you are as thoughtful as possible when building it out, that way you have a good idea before you even get started.   
Begin delivering cannabis!

 
Once you've got everything in line and your business is up and running, it's time to start working! Cannabis delivery services require a lot of detail and planning, so once that is all complete, you can start enjoying your hard work. While your business is running, continue to watch out for changing laws and regulations. It may be opportunity to expand your business, and in some cases may negatively affect your business. Either way, you will want to stay in the know.