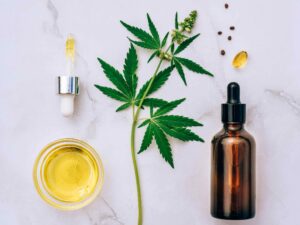 Financial services like loans and bank accounts are important for any business, and the cannabis industry is no exception. 
Although cannabis is rapidly gaining legal status throughout the U.S., it remains illegal at the federal level. This puts up a lot of roadblocks to obtaining CBD business loans, in many states, even if you follow regulatory requirements.
What options are available when you need a CBD business loan? Here's what you should know.
The Landscape of the CBD Industry
Since California became the first state to legalize medical marijuana in 1996, several states followed suit, with the legalization of recreational cannabis gaining speed as well. To date, 38 states have enacted laws to allow medical marijuana use, along with three territories and the District of Columbia.
In addition, 23 states, two territories and Washington, D.C., have passed legislation to allow recreational cannabis use. More importantly, hemp CBD and hemp-derived products gained federal legalization with the passage of the 2018 Farm Bill, which allows the cultivation, production, distribution, possession and transportation of hemp cannabis featuring 0.3% of THC or less.
While the landscape for cannabis legalization continues to expand, creating new opportunities for businesses to succeed, it can still be challenging to secure a CBD business loan. This is why it's so important to find the right lender.
How Do
CBD Business Loan
s Work?
Even though the cannabis industry is thriving, established banking institutions remain hesitant to wade into the lucrative waters of CBD business loans because of the potential risks of legal liability. This leaves many cannabis businesses to operate in cash, limiting growth opportunities.
What's the solution? While banking institutions may not offer the services cannabis businesses need, nontraditional lending can bridge the gap. You just have to find the right resources so you can connect with reliable lenders.
There are many different lending options, from working capital CBD business loans that help with cash flow and funding day-to-day operations to more significant lending that allows your business to expand to new locations and markets. 
The right lender will tailor solutions to your needs with a range of available terms for loan type, amount, duration and interest rate and no requirements for collateral.
What Can
CBD Business Loan
s Be Used For?
Generally, a business loan can be used for a wide range of expenditures related to your operations. You may turn to lending to manage cash flow when your business experiences seasonal ups and downs. You might need a short-term cash infusion for equipment financing.
You could try invoice financing, using your outstanding invoices to secure an accounts receivable line of credit that keeps you in operation until you receive owed payments from clientele. 
If you're ready to expand, a bridge CBD business loan can get you into new locations. A suitable lender will work with you to arrange for the financing that helps you meet specific business goals.
Scaling Your CBD Business for Success
Cannabis is a big business, which means there are plenty of opportunities to grow a small operation. With access to lending and banking solutions, you can take steps to remain competitive in a market that continues to expand.
Scaling your business could require a range of integrated strategies. In addition to focusing on successful marketing campaigns, you might want to expand to new locations and even target new product markets.
As a cultivator or manufacturer, you might partner with dispensaries to distribute your goods. You could also create CBD products for pets and connect with retailers in pet supply. You might try your hand at e-commerce, cutting out the middleman and selling directly to consumers online.
The point is that there are several options to explore when expanding your business and taking advantage of a growing market. If you want your business to thrive, you must remain competitive rather than resting on your laurels.
An Ever-Changing Market
With the passage of the 2018 Farm Bill, the market for hemp CBD exploded, along with research and a resulting slate of new product types. Hemp derivatives from Delta-8 and Delta-10 THC to HHC have gained popularity among consumers. They've also spurred restrictions in some states.
Cannabis legalization at the state level continues, and a bill to decriminalize marijuana at the federal level (H.R.3617) is under review by Congress. It's not always easy for cannabis businesses to keep up with rapidly changing laws, but it is important.
As a business owner, you naturally want to remain in compliance with local, state and federal legislation. When you understand the legal landscape surrounding cannabis, you can keep operations running smoothly and take advantage of growth opportunities.
Gain Access to the Necessary Funding for Your CBD Business
While most business owners can comparison shop at local banks to find the financial services that best suit their needs, cannabis companies are far more limited when it comes to lending. 
This dilemma is where a select partner like Canna Business Resources comes into play, with innovative, full-service business solutions designed to drive performance.
Funding is essential for any business, but in the cannabis industry, where growth is rampant, it's critical for those interested in taking advantage of opportunities to expand. 
You need access to the right type of business loan at the right time, whether you're seeking $50,000 in working capital to even out your cash flow or $5 million for a massive expansion. Tailored solutions can help your business get through a rough patch or scale rapidly.
Business Funding
That Fits Your Needs
Traditional lending is not an option for many cannabis businesses. With changing legislation that varies from state to state, lending institutions are simply unwilling to take risks. That said, you can find solutions that help you achieve your business goals.
With the right CBD business loan from a reliable lender that specializes in funding cannabis companies, you can purchase needed equipment, manage your cash flow, expand operations and find financing solutions that perfectly suit your needs.
Frequently Asked Questions
Q: Can you get a
business loan
for a dispensary?
Whether you're a cultivator looking to open a dispensary location or you're a retail business interested in expanding to new areas, you may need a short-term commercial real estate financing option to help you manage the added expense until you get your new location up and running. When obtaining a business loan for a dispensary, make sure you understand options for loan amount, duration and interest rate so you can find the best solution for your needs.
Q: Where can you apply for cannabis
business loan
s?
Whether you need a few thousand dollars to update your equipment, you're seeking several million to open additional locations or launch new product lines or you're interested in wide-ranging financing options and merchant services, reaching short- and long-term business goals starts with securing funding. By simply answering a few questions about your business, revenue, credit score and monetary needs, you could receive instant financing options. All you have to do to get started is apply now.
Q: Who qualifies for a
business loan
?
To determine whether you qualify for business financing, you'll provide standard information about your business. Have you been in operation for one or two years, over 10 or somewhere in between? Is your annual revenue in the tens of thousands or significantly more? What's your credit score? What do you need the money for? With this information, a lender can quickly determine your eligibility.